Stephen Tibbitts
Founder and CEO, ZEVA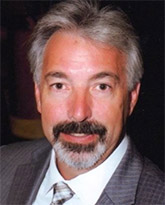 Stephen Tibbitts is an entrepreneur, engineer, inventor, and founder of ZEVA (zevaaero.com). He was the founder of Silicon Reality, where he raised over $4 million in non-dilutive R&D contracts. Silicon Reality was sold to Evans & Sutherland in 1998. He also founded PICCO, a semiconductor design consultancy (sold to Broadcom); and FabLab LLC, where he is managing director.
Stephen is an active angel investor with the Keiretsu Forum. He has held director-level and management positions and has done consulting work for the world's top semiconductor companies, and he has five US patents and two patents pending.
Stephen is a private pilot and an EV enthusiast. He holds a BSEE from Washington State University.