Robert Hagerty
Chairman of the Board, CEO, and President, Polycom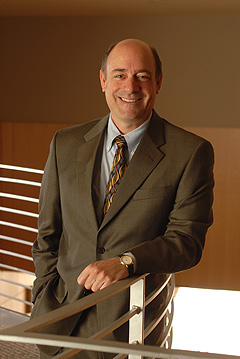 Robert C. Hagerty joined Polycom in January 1997 as president, chief operating officer, and a member of the board of directors. In July 1998, he was named CEO, and in March 2000 he became chairman of the board of directors.
Bob came to Polycom to build on the vision of delivering a total communication, conferencing, and collaboration solution to the customer. During Bob's tenure, Polycom has made a number of key acquisitions - such as SpectralLink, Destiny Conferencing, DST Media, Voyant Technologies, ViaVideo, Accord Networks, PictureTel, MeetU, ASPI, and Circa Communications - building the broadest portfolio for collaborative communications, including HD, from the desktop to the most immersive telepresence suite. His continuing focus on customer need has led to the creation of a customer facing, direct-touch sales force and a world-class global service and distribution channel. Industry analyst group Frost & Sullivan named Bob "CEO of the Year" in 2005, and VoIP News ranked him one of its "20 Visionaries for 2007."
Prior to joining Polycom, Bob held key executive and senior management positions with Stylus Assets, Logitech Inc., Connor Peripherals, Signal Corp., and Digital Equipment Corp. In addition to being on the Polycom board of directors, Bob also serves on the boards of Palm Inc.
Bob holds a BS in Operations Research and Industrial Engineering from the University of Massachusetts and an MA in Management from St. Mary's College of California.