Ken Chahine
EVP and General Manager, Ancestry.com DNA LLC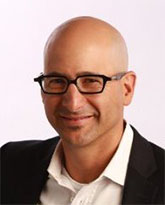 Ken Chahine has served as executive vice president and general manager for Ancestry.com DNA since April 2015. He joined the company as general manager and senior vice president in July of 2011.
Prior to joining Ancestry.com DNA, Ken held positions including CEO of Avigen, a biotechnology company in the department of Human Genetics at the University of Utah; and at Parke-Davis Pharmaceuticals (currently Pfizer). Ken also teaches a course focused on new venture development, intellectual property, and licensing at the University of Utah's College of Law.
Ken earned a Ph.D. in Biochemistry from the University of Michigan, a JD from the University of Utah College of Law, and a BA in Chemistry from Florida State University.