Talbot Jaeger
Founder and Chief Technologist, NovaWurks Inc.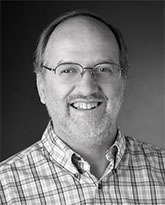 Talbot Jaeger is the founder and chief technologist of NovaWurks Inc., the vanguard developer and provider of NewSpace products and services. Talbot is both visionary and an inventor within NovaWurks' team of pioneering engineers, software architects, and technicians who deliver "Space for Everyone."
Talbot's vision of "cellularized" satellite technology has led to the development of his patented Hyper-Integrated Satlet, or HISat™. The biologically inspired HISat has all the attributes of a traditional satellite compressed into an 8" x 8" x 6" form factor, permitting aggregation and conformity to enable multiple HISats to "wrap" around any payload. HISat cellularization revolutionizes the space industry by drastically decreasing the time and cost of creating spacecraft and opening the NewSpace market segment to smaller commercial and educational users.
NovaWurks' first self-funded SIMPL commercial satellite is currently onboard the International Space Station (ISS) awaiting assembly and deployment. Also, NovaWurks' eXCITe experiment for DARPA is scheduled for launch this October aboard a SpaceX Falcon 9 rocket from Vandenberg Air Force Base.
Throughout his 30-plus years in the aerospace industry, Talbot has successfully managed and directed project concepts, systems engineering, and ground and 10 spaceflight operations. In addition, he led the development of the Mayflower CubeSat, one of the payloads launched onboard SpaceX's first Falcon 9 rocket. Mayflower was a highly integrated building block, delivering product from initial design to the launch integrator in just six months.
Talbot began his career at TRW as an electrical engineer immediately after graduation from UC Irvine. At both TRW and Northrop Grumman, he held increasingly complex positions, including director of Novaworks, a subdivision of Northrop Grumman and precursor to his later company, NovaWurks Inc. Talbot's career included stints as the lead of vehicle design and concept developments at Scaled Composites and chief architect for the seeding study and phase one of the System F6 program.
Talbot has bachelor's degrees in Biochemistry and Information Computer Science with a minor in Electrical Engineering from the University of California, Irvine. He also holds a professional graduate certificate in Optical Sciences from the University of Arizona.