Jim Louderback
Managing Director, Louderback Group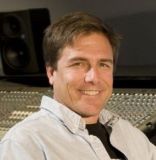 Jim Louderback is among the most respected figures in digital media, with a 20-year history of leadership at the intersection of publishing and technology. Currently, Jim is a venture partner at seed investment firm Social Starts, editorial director of Vidcon, and consults with a variety of top tech and media companies on strategy, tactics, and implementation.
Throughout his career, Jim has earned a reputation as a visionary who excels at leading startups, growth businesses, and turnarounds. His best-known role was that of CEO of Revision3, where he helped drive a 20x increase in viewers and a 12x increase in revenue beginning in 2007. In 2012, Jim sold the company to Discovery Communications, where he remained as general manager, transforming the group into Discovery Digital Networks. Prior to Revision3, Jim was senior vice president and chief content officer for Ziff Davis Media's Consumer group and editor-in-chief of many of the publisher's titles, including PC Magazine.
Jim is a recognized thought leader and sought-after speaker who has participated in countless industry events, including Collision, the Video Marketing Summit, Digital Leaders San Francisco, Reel Online Video Marketing Summit, and more. Jim is regularly voted into the top 20 of Technology Marketing's annual list of most influential technology journalists.
Jim graduated Phi Beta Kappa with a BS degree in Mathematics from the University of Vermont and Beta Gamma Sigma with an MBA from the Stern School at New York University. He is based in San Francisco.