Tristan B. Orpin
EVP, CGG, Illumina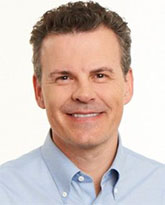 Tristan Orpin joined Illumina in 2002 and leads the company's Clinical Genomics Group, which includes the reproductive and genetic health and oncology businesses; regulatory, clinical, and medical affairs; CLIA Labs; and the chief medical officer organization. Previously, Tristan led Illumina's reproductive and genetic health business. Prior to that, he served as chief commercial officer and separately as vice president of Worldwide Sales.
Before joining Illumina, Tristan held positions at Sequenom, including vice president of Sales and Marketing from August 2001 to November 2002 and director of Sales and Marketing from September 1999 to August 2001. For more than a decade prior, Tristan served in several senior sales and marketing positions at Bio-Rad Laboratories.
Tristin earned a BS in Genetics and Biochemistry with first-class honors from the University of Melbourne.