Diane Tober
Assistant Professor, University of California, San Francisco, Institute for Health and Aging; and Documentary Filmmaker/Founder, Moonchaser Productions, LLC.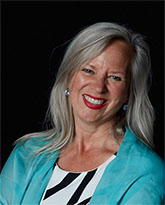 Diane Tober, PhD, is a medical anthropologist and documentary filmmaker. Her anthropological research focuses on the impact of bio- and reproductive technologies on the human condition. Through her extensive ethnographic research into the global market in human eggs, sperm, and kidneys, she explores a range of bioethical conundrums, including: how global economies and regulations influence reproductive travel and trafficking; how lay perceptions of genetics influence how people select egg and sperm donors; how some people become providers of products in the global market for eggs, sperm, and wombs, and what happens to them in the process; and how assisted reproduction through donor sperm and eggs creates new meanings of family.
Diane's work is global in scope. In 2002, with funding from the National Science Foundation, she conducted research on perceptions and use of family planning among Afghan refugees and low-income Iranians in Isfahan, Iran. As a single mother with two young sons, she lived in Iran for six months conducting fieldwork, and has returned several times. Her research delved into broader issues surrounding the effects of war, violence, and dislocation on Afghan migrant communities. She also investigated Iran's system of compensated kidney donation - the only country in which compensated organ donation is legal and paid for by the government - in collaboration with the University of California, Berkeley's Organs Watch Program.
In 2014, with funding from the University of California, San Francisco, Diane launched her egg donor research project, to explore egg donors' decisions and experiences. Many donors had concerns about how the high doses of injectable hormones used to produce higher quantities of eggs affected their health. Others had complicated emotions surrounding the children born from their eggs. Egg donors wanted more research, and, at the time, there was little available on the impact of egg donation on women's health and well-being.
After hearing egg donors tell their stories, Diane realized she needed to bring her research to documentary film. Hence, her first feature-length film, The Perfect Donor, was born. The film reveals how young, healthy women are recruited for the high-demand market in human eggs and what happens to them in the process.
Diane launched Moonchaser Productions in 2016, a multimedia company that focuses on telling the human story at the intersections of science, health, technology, and pressing global social issues - particularly for women and vulnerable communities. At Moonchaser Productions, she collaborated with the Neuro-muscular Disease Foundation to produce a short documentary film, Bracing for Life, on what it is like to live with a rare, debilitating genetic disease, and the quest for a cure.
Diane has published in a range of academic journals. She has written for Undark, Psychology Today, and Rewire, and has appeared in Huffington Post, Nature, The Atlantic, and Die Welt, among others. She is nationally and internationally recognized as a leader in her field, and is regularly sought out for television, public radio, and print interviews.
Diane received her doctorate from the University of California, Berkeley, and UC San Francisco joint program in Medical Anthropology. She currently serves as an assistant adjunct professor at the UC San Francisco Institute for Health and Aging. Her book, Romancing the Sperm: Shifting Biopolitics and the Making of Modern Families, is due to be published by Rutgers University Press in Spring 2018.