William (Bill) Ribaudo
Managing Partner, Deloitte & Touche LLP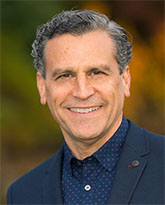 As the managing partner of Deloitte Risk and Financial Advisory's Digital Risk Venture Portfolio, Bill Ribaudo oversees investments and services designed to help clients drive the digitization and transformation of their businesses. He is also a senior advisory partner to some of Deloitte's most strategic clients. Prior to his current role, he led Deloitte Advisory's Technology, Media, and Telecommunications Industry practice for many years. His more than 35 years of business experience includes executive financial management in public companies and strategic and operational consulting.
Bill is an author and international speaker on digital business model innovation and its link to market valuation. He has written for the Wall Street Journal, Knowledge@Wharton, Deloitte CFO Insights, and the Strategic News Service Global Report. He's been featured as a speaker at engagements including the 2018 LinkBridge Global Investors Annual Meeting, CES 2018, Economy and Technology 4.0 Conference, The Intelligent Enterprise Conference, 2015-2017 SNS Future in Review (FiRe) conference, 10th Annual Utah Economic Summit, BBC radio, Business Radio on Sirius XM powered by the Wharton School, The McCuistion Program on PBS, and the Dallas Annual Governance Symposium at the University of Texas.
Bill is a member of Deloitte's US CFO Program leadership team and serves as managing partner and founding dean of The Next Generation CFO Academy.