Murray Cantor
CTO, Aptage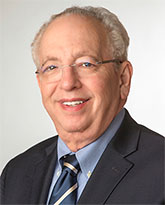 Murray Cantor, PhD, has been applying leading-edge ideas in software and systems development for over 40 years. He has both a doctorate in Mathematics from the University of California at Berkeley and deep systems and software-development management experience.
Currently, Murray is chief scientist and co-founder of Aptage, a provider of project risk-management tools applying Bayesian estimation and machine learning. He is also a consulting mathematician for Pattern Computer Inc. and Hale.Life.
Prior to founding Aptage, Murray was an IBM distinguished engineer, a member of the IBM Rational CTO team, and the rational lead for Analytics and Optimization for Software and Systems. As an IBM distinguished engineer, he led the application of predictive analytics to software and systems planning and development as well as Lean techniques throughout the development lifecycle. Murray also served as lead engineer for Rational Services and as developer of the Rational Unified Process (RUP) extensions for system engineering. While at IBM, he was the inventor on 14 granted patents.
Murray has a wide range of interests. His professional publications include articles on general relativity, seismic modeling, fluid mechanics, the economics of development, systems engineering, and nonlinear partial differential equations, and two books: Object-Oriented Project Management with UML (Wiley, 1998) and Software Leadership (Addison Wesley, 2001).