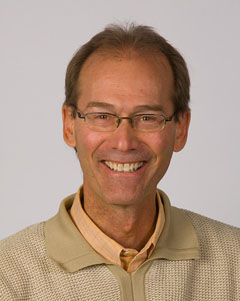 Bruce Dines is a founding member of Liberty Global Ventures, the corporate venture arm of Fortune 500 Company Liberty Global Inc. In that role, he works closely with the Ventures, Operating, and Technology teams.
Bruce brings over 25 years of technology and telecommunications experience to Liberty Global. Over half of those years have been spent in earlier-stage environments, where Bruce has founded companies and led businesses from concept and model development through the capital formation, revenue generation, and team building phases. The other half of his career has been spent in mid-size and large corporations, where he has either served as president or division president, including comCables as president, Northstar Exchange as COO (sold to Construction Software Technologies in 2007), EHPT as president (sold to Ericsson in 2002), and Ericsson Mobile Communications as division president.
Bruce leads the Office of Innovation within Liberty Global, including Spark (an internal idea-generation engine designed to drive innovation), Matchbox (a curriculum program designed to teach agile and lean methodologies), and the Virgin Media Accelerator powered by Techstars. He also co-founded and developed UpRamp, a new kind of accelerator currently being managed by CableLabs, the R&D arm of the cable industry.
Over the past seven years at Liberty, Bruce has sourced and/or led investments in 16 entities, realized four substantial exits, and developed and launched a complete corporate innovation platform. He currently serves as a director in two companies and is a board observer in five additional companies.
Bruce has been asked by DRC presidential candidate Emmanuel Weyi to lead the digital strategy initiative for a country with great future potential.