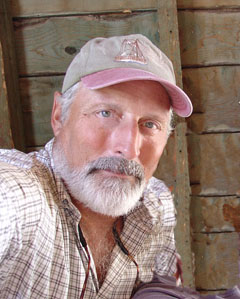 Oliver Dominick's childhood contrasted life in New York City with the outdoors and wildlife, leading to enduring interests in ecology, conservation, and animal behavior. These gradually evolved into attention to the emergence of "complex" properties in self-organizing systems such as widely appear in biology, ecology, economics, etc.
Educated in biology at Stanford and the University of Washington, Oliver did a Ph.D. in Seattle on hormone and nervous system physiology. Subsequently, he worked on molecular biology and behavioral genetics involved in the endocrine control of mosquito behavior to reduce the transmission of malaria. This work involved some of the earliest (1983) attempts to translocate eukaryotic genes.
The background in molecular biology led to opportunities to consult on biotech deals, and ultimately Oliver transitioned from pure research to business. He's since been involved in a variety of startups and consulting situations, as well as business ventures including biotech consulting, oil exploration, bankruptcy investing, and his own residential constructions. Education and conservation are his enduring focal points, and he presently spends time advising The Nature Conservancy and Rippleffect, an outdoors-based youth education program in Portland.
Oliver's family includes his wife, Deede, her three grown children (and four grandchildren), his own nine siblings, and innumerable nephews, nieces, and godchildren, as well as their black lab, Millie.