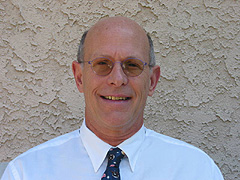 Richard Wolfe is president of Hi-Vision America Inc., an HDTV consulting firm. He is also a shareholder and board chairman of the satellite transmission company Fiber/Sat Global Services, Broadway Television Network Inc., and Photon Vison Systems.
Richard is a board member of the Association of Satellite Professionals and past committee vice chairman of the Association of Maximum Service Television (MSTV). As part of his MSTV responsibilities, he was instrumental in initiating the first American 1125/60 HDTV terrestrial transmission tests of the NHK-MUSE HDTV system (1987). He was previously vice president of Engineering and Video Technology for 20th Century Fox Film Corp., where he was responsible for film-to-tape transfer of all Fox film product and home video, pay-TV, and satellite technical operations.
He is a member of the Institute of Electronic and Electrical Engineers, the Audio Engineering Society, the Society for Information Display, and the Society of Motion Picture and Television Engineers (SMPTE), of which he is a past member of the national board of governors, past manager of the Hollywood section, and a member of the working group on high-definition electronic production and electronic cinema.
In 1980-1981, Richard was VP of Operations and Engineering for Premiere, the satellite-delivered pay-TV service. He is former president and continuing part owner of two family-owned commercial VHF-TV stations and two radio stations.
Richard has served on the board of directors of numerous corporations, including the family-owned BancOhio Corp., Columbus Dispatch, and Agricultural Lands Inc. He studied electrical engineering at Ohio State University and is a graduate of the Harvard Business School. He lives in Los Angeles with his wife, Marie.