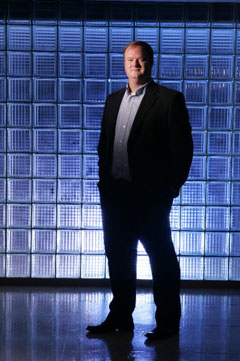 Stephen Wellman is a well-known editorial director, journalist, and blogger who has covered mobile technology, enterprise IT, search engines and Google, and a variety of other pervasive technology topics. He currently serves as the vice president of Community & Content for Ziff Davis Enterprise, where he manages all of the company's content initiatives.
Prior to joining Ziff Davis Enterprise, Stephen served as editorial director of Newsletters & Business Mobility for TechWeb, where he was a regular blogger and writer for InformationWeek. Before that, Stephen covered the wireless telecom industry five business days a week as the editor of FierceWireless. He also served as the founding editorial director of FierceMarkets.
Stephen is a highly regarded IT thought leader who has spoken and served as chairman at leading technology trade shows and events around the world, including Mobile World Congress, Interop, Enterprise 2.0, Web 2.0, SuperComm, CTIA, the Mobile Entertainment Summit, the Global Wireless Summit, CeBit Americas, the Wireless LAN Event, Carriers World, and VoIP World.