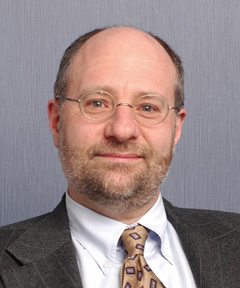 Alf Blitzer is a vice president with Artech Information Systems, a preferred tier-1 IT services provider to more than 25 Fortune 500Æ companies, providing IT staff augmentation and consulting, outsourced project implementation - onsite/offsite/offshore, and business process outsourcing since 1992. Alf's responsibilities include leading Artech's largest client relationship.
Alf's background includes senior executive positions in Canada and the U.S. for companies in manufacturing, technology, consulting, and e-commerce. He has successfully launched and sold several companies involved in technology and growth consulting at various points in his career. As an expert in launches and restructuring, he has led companies through hyper growth stages and turnarounds, including divisions at Lightolier, Rogen International, and an early entrant into e-commerce. His current success at Artech involved building a division from $0 to mid-eight-figure revenues in 12 months.
Alf lives in Greenwich Village, New York, with Beth, his wife, a general manager of Broadway theatrical productions, and their son, TJ. In his community, he serves on the board of trustees of the City and Country School, and heads its Development Committee. In addition, he serves on the board of directors of the Greenwich Village Little League. GVLL serves the baseball aspirations of over 700 children. Alf holds a BA in Economics from the University of Rochester.