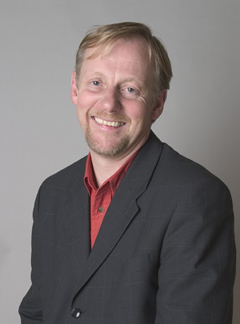 Based in San Francisco, Richard Waters has been responsible for the West Coast coverage of the Financial Times and FT.com, as well as global coverage of the technology industry, since 2002. His appointment was a new one for the FT, reflecting the second phase of a national expansion plan in the U.S. that began with the launch of a dedicated U.S. edition in 1997.
Before moving to the West Coast, Richard was based in New York for nine years. His various roles there included heading the FT's coverage of Wall Street, as well as running its New York editorial bureau, a position in which he led its overall coverage of U.S. business and finance. In his most recent job in New York he was the FT's first Information Industries editor, overseeing global coverage of technology, telecommunications, and media.
A financial journalist by training, Richard previously worked in London for the FT in a number of positions, including editor of international capital markets coverage, securities industry correspondent, and accountancy and taxation correspondent.