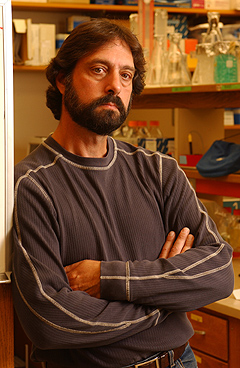 Samuel Wasser is a research professor of Biology, director of the Center for Conservation Biology, and holds the first Endowed Chair in Conservation Biology at the University of Washington.
Samuel is internationally renowned as an innovator of non-invasive ecosystem assessment methods and their worldwide application to conservation research, practice, and public policy. He has developed methods to acquire hormones and DNA from feces, along with techniques to train detection dogs to find these samples over large remote areas. Collectively, these tools allow measurement of the abundance, distribution, and physiological health of wildlife over large remote areas. They are also being used in wildlife forensics, in which Samuel is collaborating with Interpol, using DNA to track the geographic origins of the illegal ivory trade
The Center for Conservation Biology has applied these methods to a number of important national and international conservation programs, on species as diverse as African elephants, grizzly bears, Steller sea lions, Northern spotted owls, North Atlantic right whales, orca whales, maned wolves, puma, and jaguar.
After obtaining his Ph.D. from the University of Washington in 1981, Samuel received consecutive Career Development Awards from the Guggenheim Foundation and the Smithsonian Institution. In 2001, Samuel was named the inaugural holder of the University of Washington's Endowed Chair in Conservation Biology.
Samuel's work is internationally respected by scientists, environmental activists, and government and non-government wildlife managers, and is best-known for providing the kinds of conservation solutions needed in our rapidly changing world.