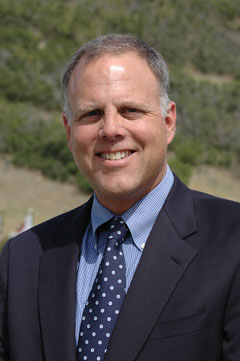 Donald Murray has over 29 years' experience working for leading Fortune 50 and pre-revenue startup companies in various product, sales, business development, marketing, consulting, and leadership positions.
Donald received his degree from the University of Michigan in 1979. He began his career in computer sales working for Honeywell Information Systems in Detroit in 1979.
Over the years, Donald has gained a diverse array of domestic and international experience in sales, alliance management, business development, and marketing working for technology companies, including Xerox and Hewlett-Packard. He has had accountability and has also led teams responsible for the sale of computers and printers, as well as experience in functions including product management, marketing, brand management, channel development, and communications.
In 2002, Donald relocated to Utah and entered the health benefits industry, joining UnitedHealthcare as vice president of Sales & Marketing-Small Business. During Donald's tenure at UnitedHealthcare, his team was recognized nationally for driving broker, employer, and member adoption of technology and tools designed to promote service, efficiency, and creative approaches to solving the challenges of affordability and wellness.
In 2007, Donald joined Zane Benefits Inc., an early-stage Park City Web-based health benefits administrator. Zane Benefits helps U.S. employers restructure how they provide health benefit programs to their employees through the administration of health reimbursement arrangements (HRAs).
Recently Don returned to UnitedHealth Group as a channel manager for Ovations, focused on benefit solutions for the senior (+65) market.
Outside of his profession, Donald is an accomplished skier in various disciplines and has volunteered as a certified adaptive ski instructor. He also is an avid cyclist and has worked previously in marketing for international cycling events. In 2005, he completed the Salt Lake Chamber Leadership Utah program and has served on various Salt Lake Chamber committees since that time. Donald has also worked on projects for the Economic Development Corporation of Utah (EDCU), a nonprofit job-creation engine affiliated with the State of Utah GOED.
Donald is very excited to be assisting the FiRe 2010 staff once again and is looking forward to getting to know the 12 FiReStarters and meeting the diverse group of attending thought leaders.