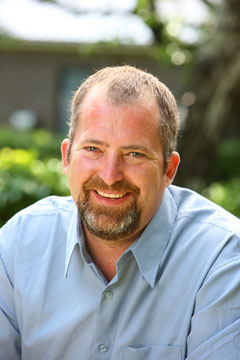 Sen. Kevin Ranker brings to the Legislature 15 years' experience in community development and public policy in the private and public sectors. Sen. Ranker has worked at the local, regional, and international levels, developing and advancing coastal and ocean policy, community development strategies, and conservation initiatives.
Sen. Ranker's most recent public service has been as San Juan County Councilmember (2004-2008), where in his freshman year he served as chair of the board of County Commissioners. Prior experience includes working as a program officer for the Pacific Region for The Ocean Foundation - a philanthropic organization where he was responsible for all funds and policy for the West Coast of the United States, Mexico, and Canada. He also served as the chair of the Washington Counties Transportation Committee; as chair of the Washington Coastal Counties Caucus, which represents the state's 14 coastal counties; as chair of the Puget Sound Salmon Recovery Council; as a board member of the Puget Sound Partnership; and as a member of the Washington State Shoreline Hearings Board. Previously, Kevin counseled at-risk high school and middle school students.
Sen. Ranker serves as vice chair of the Agriculture & Rural Economic Development Committee and vice chair of Natural Resources, Ocean & Recreation Committee, and is a member of the Environment, Water & Energy, and Transportation committees.
Kevin has a BS in Coastal Ecology & Community Development from the Evergreen State College. He is an avid paddler, diver, fisherman, and surfer, and lives with his wife and daughter on San Juan Island.