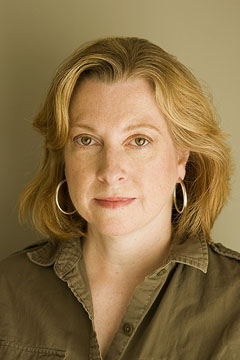 Karen Huntt is an experienced professional in the field of photography, as well as content management and research. She began her career as a photojournalist, and later became chief photo editor for National Geographic Television. As managing photo editor at Bill Gates' privately held Corbis Corp. in the mid-1990s, Karen led the team that built the world's first digital image archive.

Karen's diverse background includes photo editing and research assignments for the U.S. Information Agency and the Smithsonian's National Museum of African Art, in addition to numerous freelance photo editing jobs with National Wildlife magazine, U.S. News and World Report, Vanity Fair, and others.

In 2005, Karen co-led a two-month expedition to Papua New Guinea and the Solomon Islands (www.headhuntrevisited.org), re-tracing the 1920s-era journey of two American women who recorded images of what they feared was a vanishing culture.

Karen has deep and broad experience managing cross-functional teams at publishing, e-commerce, and media organizations. She currently works in the field of museum services consulting, and recently completed projects for the Cape Cod Maritime Museum and the Waltham Museum (Massachusetts). She is the former West Coast chapter president for the American Society of Picture Professionals and a former board member of Seattle-based Youth in Focus. She is a Fellow National of the Explorers Club and a longtime member of the National Press Photographers Association.

Awards include the Scott Pearlman Field Award for Science and Exploration, the Nell Shipman post-production award for documentary film, and a Washington state arts commission grant. Karen earned a B.A. in Anthropology from Colorado College.