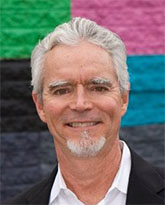 Tommy Wald, president of TW Tech Ventures LLC, is a mentor and advisor to IT service companies and an investor in technology startups. He shares his knowledge and experience with other business owners seeking to improve their service profitability and increase their company valuation. His approach is business-model-driven supported by metrics and best practices.
Tommy's background includes being a founder and CEO of a successful IT managed services and cloud provider that he started in 1993, sold twice, and then exited in 2012. At that time, his company was the largest managed services provider in Texas and listed as #42 worldwide of Managed Service Providers for 2011. He gained a lot of experience during this time relevant to evolving business models, M&A, performance optimization, staffing, and managing hyper-growth.
As an active investor and member of the Central Texas Angel Network (CTAN), Tommy reviews business plans for technology startups seeking seed capital. He meets with and advises company founders and entrepreneurs to help them develop successful business models.
Tommy's community activities include guest speaker appearances at the University of Texas, local area organizations, and national industry events and technology conferences on subjects ranging from entrepreneurship to industry best practices. As an established thought leader in the industry, he is regularly invited to sit on advisory boards for prominent technology manufacturers and distributors.
Tommy's residence is in Austin, Texas, where he enjoys his life with family and friends, and playing sax in a local blues band.