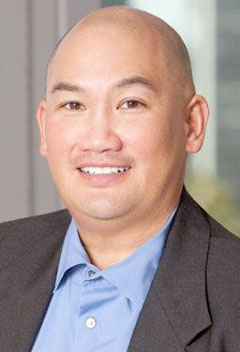 Glen Dong is a director at Deloitte Services LP and serves as the chief of staff for Deloitte's Technology, Media & Telecommunications ("TMT") Industry Practice. He is responsible for driving industry strategy and program implementation for TMT nationally to foster long-term relationships and revenue growth from key clients, facilitate marketplace eminence, and build industry capabilities of TMT practitioners.
Prior to his current role, Glen served as the chief of staff for the Deloitte Center for the Edge, which conducts original research and develops substantive points of view for new corporate growth. The Silicon Valley-based center helps senior executives make sense of and profit from emerging opportunities on the edge of business and technology, where strategic opportunity is the highest.
With more than 20 years of professional experience serving TMT companies headquartered in Silicon Valley and around the world, Glen has expertise with the complex issues these companies face - in particular, stock-based compensation, finance transformation, revenue cycles, and M&A.
A California-licensed CPA, Glen has served roles in Deloitte's Audit & Enterprise Risk Services Practice, serving a wide range of companies in their annual audits, stock offerings, and mergers; and in Deloitte's Strategic Relationship Management Group, serving Deloitte's most strategic non-attest clients by utilizing his deep understanding of business and industry issues to drive enterprise value.
Glen holds a bachelor's degree in Economics and Political Science from the University of California, Santa Barbara.