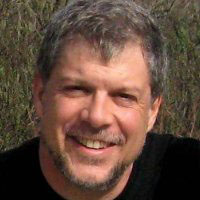 Peter Marx is vice president of Business Development and Digital Studio at Qualcomm. In this role Marx handles the commercialization of augmented reality and other emerging technologies on behalf of Qualcomm's Corporate Research and Development Group.
Before joining Qualcomm, Marx was vice president of the Technology and Digital Studio at Mattel, Inc., where he helped deliver branded digital and online experiences to many millions of consumers on behalf of the world's largest toy company via online, interactive and other digital platforms. During his tenure, the Mattel websites were the recipient of a Webby award, the leading international award honoring excellence on the Internet.
Previously, Marx managed Analog Protocol, a small consultancy specializing in leading-edge technologies for media and entertainment and whose clients included Fox, Viacom, Paramount Pictures, MTV Networks, Nickelodeon and Qualcomm. One MTV initiative in virtual worlds won an Emmy for innovation.
Marx also served as the chief technology officer for Vivendi-Universal Games and vice president of Emerging Technologies for Universal Studios from 2000 to 2005. A variety of projects under his direction won awards during this time, including one for best videogame of E3.
Prior to Universal Studios, Marx held engineering and producer positions at Electronic Arts working across a variety of franchises, including Madden Football, Knockout Kings and others, as well as across various media, including online.
Before entering the entertainment industry he was an engineer on a variety of telemedicine, digital video, radiological imaging and biomedicine applications at UCLA, Apple Computer and 3M Company. He serves as an adjunct professor for the Peter Stark Producing Program at the USC School of Cinematic Arts teaching digital media and entertainment to graduate film and TV students.
Marx graduated with a Bachelor of Arts from UCLA.