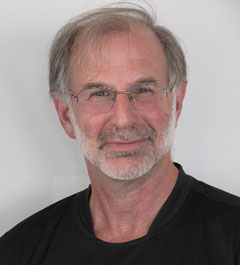 Jim Levine has spent most of his career putting together ideas, people, and money; identifying, nurturing, and marketing talent; and creating projects that make a difference. Before establishing his own agency in 1989, he spent almost a decade as vice president at the Bank Street College of Education in New York City, where he developed a wide range of book, magazine, audio, video, and software products. He thinks of being an agent as a "continuing liberal arts education," an opportunity to engage with experts and thought leaders in a wide variety of fields and help shape their work to reach the broadest possible audience.
Jim graduated Phi Beta Kappa, magna cum laude from Amherst College, winning Woodrow Wilson, Fulbright, and Ford Foundation fellowships. He holds two advanced degrees in English Literature from UC Berkeley and a doctorate from the Harvard Graduate School of Education, where he specialized in child development and social policy.
Jim knows firsthand what it's like to be an author - in print and digital media - and what it takes to promote a creative work. He has written seven books and over 100 articles for popular and professional magazines. His productivity program, ForComment, was runner-up for the Software Publishing Association's Most Innovative Product in 1986. A few years later, he created and was executive producer for a two-hour PBS show, Fatherhood USA. Jim has appeared on most of the major television and radio shows, including Today, Good Morning America, and Oprah.
Jim's nonprofit work as founding director of The Fatherhood Project®, now based at the Families and Work Institute in New York City, has won national recognition. In 1984, Esquire magazine selected Jim as one of the "men and women under 40 who are changing America." In 1997, Working Mother magazine selected him as one of the "top 25 men in America who make a difference in the lives of working mothers." In 1998, the Wall Street Journal selected Jim's Working Fathers: New Strategies for Balancing Work and Family as one of the best work-life books of the year. He served as a consultant to Vice President Al Gore in developing the bipartisan federal fatherhood initiative.
Jim is a voracious reader and is passionate about his hobbies: golf, photography, travel, and listening to music of all sorts, especially jazz.
Jim acquires and develops projects in a broad range of areas, including business, science, narrative nonfiction, social and political issues, psychology, health, spirituality, parenting, and more. He loves his work!