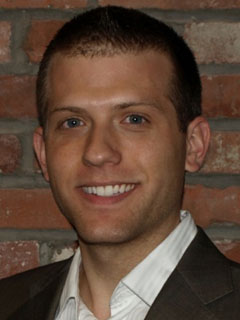 Jonathon L. Dreyer is a senior healthcare marketing professional based in Boston, Massachusetts. With a Midwestern upbringing, years of "big city" startup experience, and an entrepreneurial spirit, Jonathon takes a diverse approach to marketing - developing creative strategies and uncovering new opportunities to overcome a broad range of business challenges. Add to that a sustained curiosity + inquisitive personality + "small company" mentality (that translates well in an organization of thousands) and you end up with a strong cross-functional team member who appreciates complex and diverse business environments, is open-minded, and plays well with others.
Currently, Jonathon is responsible for managing, and executing, Nuance Healthcare's mobile and cloud-based speech recognition and clinical language understanding go-to-market strategy - establishing partner segments, value propositions, market opportunities, revenue forecasts, pricing models, and demand generation, and collaborating with product management, partner marketing, downstream marketing, field marketing, and corporate communications to successfully launch and manage a robust portfolio of cloud-based healthcare services and device/platform-independent voice-enabled clinical documentation and communication solutions.
Jonathon's deep understanding of technology, medicine, and healthcare IT has contributed to the development and successful deployment of technologies across a number of healthcare verticals. He has authored several articles on clinical decision support, radiology reporting, speech recognition, business intelligence, electronic health records, meaningful use, and mHealth. He is an active blogger, contributor to standards and interoperability projects, and published author.