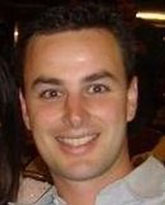 Chris Doe has spent the last eight years working on advanced online advertising technology. At Specific Media, Chris is currently vice president of Emerging Media Products and is working on taking the company video ad network from the desktop to the television screen. Chris sits on the committees of IAB Digital Video and Smart TV Alliance and holds two patents in the adtech industry.
Chris previously worked at Strategic Data Corp (SDC) where he worked on the company's yield optimization algorithms. In 2007, SDC was acquired by News Corp to monetize MySpace.
Chris received his MBA from USC Marshall and a Computer Science degree from UCLA. He and his family are involved in St. Anastasia Catholic church in Playa Del Rey and the Elks Club, both of which do various philanthropic events throughout the year.