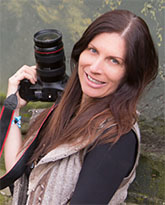 Known for her global and organic approach to product and corporate launches as the founder Magic Sauce Media, an international social media and personal branding consultancy, Renee Blodgett practices what she pitches and is an active user of social media platforms and tools, helping companies around the world navigate digital waters and identity branding.
Renee has lived in 11 countries and traveled to nearly 80, giving her a unique understanding of the importance of cultural nuances and how they can transform lives. She was ranked 12th of the Top 50 Social Media Power Influencers by Forbes (2013) and the 6th most influential woman in social media, is listed as one of the top 150 business and technology journalists by AlwaysOn, is named a Women Online Magazine's Top 10 Social Media Mentor, was a Shorty Awards finalist in the Business Influencer category in 2014, and is a Smitty Awards judge for Travel & Leisure magazine.
Additionally, Renee is founder and managing editor of We Blog the World, an online luxury travel and adventure magazine that provides content on every continent in the world for discerning and savvy travelers. She is co-curator of TEDxBerkeley, an independently organized TED event held at Berkeley University every spring; and drove social media and marketing efforts for TEDxUNPlaza, held at the United Nations.
Renee has a regular column on both Huffington Post and BlogHer, where she writes about technology, travel, social media, health, and food. She is also co-founder of Traveling Geeks, a network that collaborates with global technology innovators and influencers and organizes blogging tours to support business, technology, education, and social media initiatives of a specific country or city.