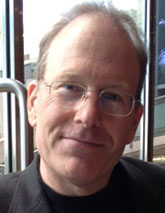 Drummond Reed is co-founder and CEO of the Respect Network and co-author (with Scott David of the University of Washington Law School) of the Respect Trust Framework which forms the legal basis for the Respect Network.
Drummond has also driven the development of the technical foundation, serving as co-chair of the OASIS XDI Technical Committee since 2004, where Privacy by Design is built into the core of this semantic data interchange protocol.
Prior to starting the Respect Network, Drummond was executive director of two industry foundations: the Information Card Foundation and the Open Identity Exchange. He has also served as a founding board member of the OpenID Foundation, ISTPA, XDI.org, and Identity Commons.
In 2002, Drummond was a recipient of the Digital Identity Pioneer Award from Digital ID World, and in 2013 was honored as an OASIS Distinguished Contributor.