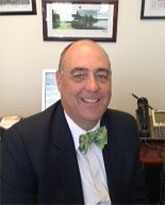 James J. Divver is senior vice president and manager of the Sales Resource department at Zions Bank. Jim joined Zions after 18 years at First Security Bank, where he started his career in banking as a teller. In 2002, he proposed the creation of the Sales Resource department - a group of client advocates who serve as ambassadors for the bank as well as assisting several other bank departments with sales efforts and business development.
Jim serves the community through board positions with the Deseret Foundation, the David Eccles School of Business and Community Nursing Services. In 2008, Jim was the recipient of the Roy W. Simmons Community Service award.
Jim and his wife, Christie, have four children: Caitlin, Steven, David, and Spencer. When he is not working hard serving the bank and the community, Jim relaxes on the golf course and enjoys traveling with his family.