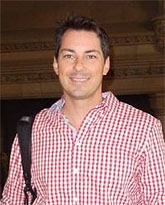 Robert Morrison is president of the Pacific Northwest Region for Verizon Wireless, responsible for sales, marketing, operations, customer service, business development, and network expansion in Washington, Oregon, Idaho, and Alaska, which has more than 1,500 employees.
Bobby's 14-year career with Verizon is marked by sales success and strategic pioneering leadership delivering company-leading results. Prior to his current role, he was executive director of Marketing in the Midwest area, responsible for the B2B and telesales channels, as well as for planning and strategy for the enterprise segment across 18 states. Prior to that, Bobby was regional director of Business and Enterprise Sales, headquartered in Chicago.
Bobby serves on the board of directors of the Washington Technology Industry Association (WTIA), the largest statewide association of technology companies and executives in the world. He is a regular speaker at technology events across the Northwest.
Bobby graduated summa cum laude with a degree in Business Administration from Walsh University in Ohio.