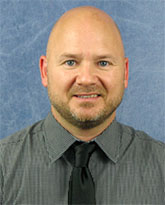 Tony Bolach is currently a student in the Global MBA program at Thunderbird School of Global Management, with a focus on human resources and organizational development, business strategy, and international management. As a global student, he has completed regional business coursework in Shanghai, China, and Bogota, Colombia. He is also actively involved in online lectures and webinars on learning and development as a current member of the Society for Human Resource Management (SHRM).
In addition, as a professional development trainer for St. Vincent de Paul in Oakland, California, Tony supports young men and women with troubled backgrounds with skills development and re-entry into the workforce. He also currently volunteers as a mentor and coach for entrepreneurs and assists with solving problems and helping their businesses to thrive.
Professionally, Tony has operations experience in retail management, leading teams of employees as a Starbucks store manager. One of his top skills is the ability to set goals and operational objectives for a business and work to accomplish those goals by creating and communicating a vision to the team.
Additionally, Tony has international experience, having served as a business development volunteer and trainer for Peace Corps Ukraine and completed an MA in Russian Studies while living in St. Petersburg. As a business education consultant, he has completed secondary projects, trainings, and workshops for various international organizations in Ukraine.
Tony has traveled to more than 10 countries in Central and Eastern Europe and is fluent in Russian. His cross-cultural skills give him the knowledge and ability to work across many different cultures and borders.