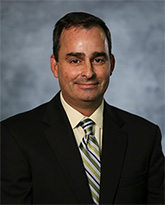 J. Augusto de Oliveira is executive vice president and chief technical officer for Cypress Semiconductor Corp. He is responsible for Platform Architectures, Intellectual Property and Patents, internal startups, and longer-term strategic planning. He joined Cypress in 2007 as senior vice president and CTO of Cypress's memory and data communications divisions. In late 2008, his role was expanded to include all divisions. He has worked on the definition of technical strategies and products such as Cypress's EZ-USB FX3 USB 3.0 controllers, TrueTouch controllers, next-generation Quad Data Rate, and PSoC products.
Augusto has more than 25 years of experience in R&D management and technology strategy for very-large-scale systems-on-chip, including both chip design and software development. He has held technical and management positions with Philips in The Netherlands and the United States, including manager of the Philips MIPS Technology Center and CTO and Systems Development manager for the Handheld Computing Group that created the SoC and companion IC for the first generation of Microsoft handheld PCs.
From 1999 to 2005, Augusto was chief architect and innovation manager for the consumer business of Philips Semiconductors and led the architecture definition and technical strategy for the Nexperia digital video platform.
Augusto received his master's degree from the Philips International Institute, Eindhoven, The Netherlands, in 1990 and a bachelor's degree in 1985 from the Universidade Federal de Pernambuco, Brazil - all in electrical engineering.