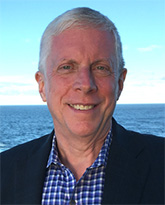 Bill McAleer has over 35 years of combined business, senior executive, and investing experience in the information technology industry. He has participated on the boards of 27 companies, including 21 Voyager portfolio companies, focusing on software, digital media, and mobile. Seventeen companies were sold or went public. He has been involved in over $3.5 billion in exit transactions.
Prior to co-founding Voyager in 1997, Bill was president of e.liance Partners, a consulting firm that advised information technology companies on strategy, venture financing, and corporate partnering. He served as vice president of Finance, chief financial officer, and secretary of Aldus from 1988 to 1994, when the company's revenues grew from $30 to $240 million. Bill was responsible for global finance, legal, operations, and acquisition activities, including completing the merger with Adobe in 1994. He also served as a senior executive with Westin Hotels from 1979 to 1987.
Bill is active in several industry organizations and has served on the board of the Washington Technology Industry Assoc. and WTA and the advisory boards of DEMO (one of the industry's premier events), the Canadian Financing Forum, Harris Private Bank, and Thayer Ventures.
Bill was also an elected Cornell University trustee and serves on the advisory boards for Cornell's Johnson Graduate School of Business, Cornell Hotel School, e.Cornell, and the Cornell Center for Entrepreneurship. In addition, Bill is a past chair and current member of the advisory board for the University of Washington Center for Innovation and Entrepreneurship. Bill has been a featured speaker at a variety of industry conferences and panels and earned a BS and an MBA from Cornell University.