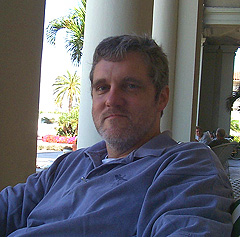 John Fallisgaard is the chairman and CEO of Jet City Electronics Inc., a semiconductor company providing RF and high-performance timing solutions to the electro-mechanical industry, and Maskless Non-Volatile Memory and high esoteric RF-IP to ASIC users and semiconductor fabs.
The heart of all modern electronics is a high-speed clock. Jet City Electronics has developed a high-speed programmable clock synthesis technology (the rfXO core) that can meet the wide frequency requirements utilized in most of todayís modern electronics markets, yet exceed the exacting noise requirements of the most demanding applications, all meeting commodity pricing constraints.
John has been involved in the semiconductor industry since the early í70s, when he was the product engineer on the Z80 microprocessor. Since then he has had many executive management jobs, both technical and nontechnical, including VP Sales / Marketing of the Timing Technology Division at Cypress Semiconductor and at IC Designs. Previous companies include Mostek, Synertek (division of Honeywell), CAE Systems (division of Tektronix), Corvus Systems, and Seattle Silicon.
In his offtime, John tries to arrange time to spend with his wife, Kyong, and their two children.
John has a BSEE degree from Texas A&M University, did graduate studies at four universities, and holds three patents.