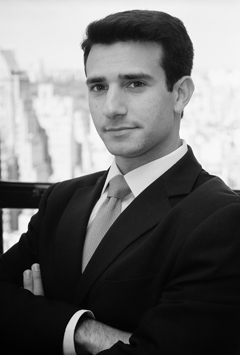 Josh Wolfe is a co-founder and managing partner of Lux Capital, focusing on investments in nanotechnology, semiconductors, and life sciences.
Josh manages Lux Capital's investments in Nanosys and Cambrios, and serves on the board of directors of Crystal IS and Lux Research. Before forming Lux Capital, he worked in Salomon Smith Barney's Investment Banking group, where his experience included a $4 billion hotel merger and a defense against an unsolicited LBO. Josh has also worked in capital markets while at Merrill Lynch on its Financial Futures & Options / Government Strategy desk and at Prudential Securities in its Municipal Finance department.
Prior to venturing into the financial world, Josh conducted and published cutting-edge AIDS / immunopathology research in Cell Vision and the Journal of Leukocyte Biology, leading medical / immunology journals.
Josh graduated with distinction from Cornell University with a BS in Economics and Finance. He has been an invited guest speaker, lecturer, and panelist on nanotechnology for CNBC, CNN, Harvard, Yale, Wharton, Columbia, Cornell, Merrill Lynch, Credit Suisse First Boston, Capitol Hill, government labs, and officials in France, Canada, the U.K., Spain, Singapore, and Germany. Widely recognized as one of the preeminent minds in nanotechnology and finance, Josh has been invited by the White House and Canadian Government to advise government organizations on funding strategies.
Josh is a co-founder of the NanoBusiness Alliance, a columnist with Forbes magazine and editor of the monthly Forbes / Wolfe Emerging Tech Report.