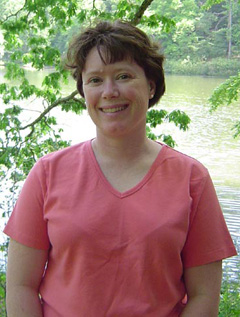 Valerie Antkowiak has been in marketing technology for more than a decade, from gas chromatography to educational software to enterprise processors and platforms. Her undergrad degree in Journalism helps her translate geek-speak to real language, and she never gets tired of discussing the business of technology and how it continues to change the world.
Valerie has been at Intel for almost seven years, in a variety of business-to-business roles. She has spent the last year and a half in London managing relationships with software vendors in the financial services sector.
Valerie earned her degree in Journalism from the University of Nevada, Reno, and her MBA from the Eli Broad Graduate School of Business at Michigan State University. Raised in Carson City, Nevada, she is also a resident expert on most forms of gambling. When she's not working, she enjoys reading, live music, and traveling.