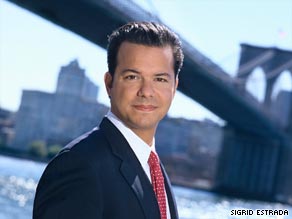 John Avlon is author of Independent Nation: How Centrists Can Change American Politics. He served as chief speechwriter and deputy policy director for Rudy Giuliani's 2008 presidential campaign. Previously, he was a columnist and associate editor for the New York Sun. He is currently a columnist at The Daily Beast and a senior fellow at the Manhattan Institute.
John was the youngest and longest-serving speechwriter in Mayor Giuliani's City Hall. After the attacks of September 11, 2001, he and his team were responsible for writing the eulogies for all firefighters, police officers, and emergency workers killed in the destruction of the World Trade Center. Mayor Giuliani's subsequent address to the United Nations was named one of "the greatest American speeches." John's essay on the attacks, "The Resilient City," concluded the anthology Empire City: New York through the Centuries and won acclaim as "the single best essay written in the wake of 9/11."
Jon has appeared on The Daily Show with Jon Stewart, CNN, Fox News, MSNBC, PBS, and C-Span. He has spoken at the Kennedy School of Government, the Citadel, the State Department's visiting journalist program, and civic organizations around the nation.
In a profile, author Stephen Marshall wrote, "Avlon talks about politics the way ESPN anchors wrap up sports highlights." Columnist Kathleen Parker wrote, "Americans who are fed up with the Ann Coulter/Michael Moore school of debate and are looking for someone to articulate a commonsense, middle path, may have found their voice in John Avlon."