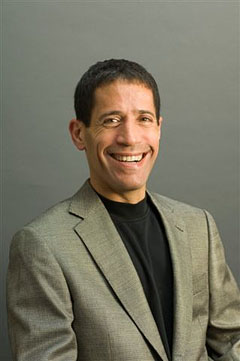 Noam Ziv is a vice president of engineering in the Corporate R&D (CR&D) division of Qualcomm. In his current role, Noam is working with Qualcomm's Health and Life Sciences group on developing technologies and strategies to successfully engage Qualcomm in healthcare. He also serves as a technical advisor on multiple forward-looking programs in CR&D, including ultra low-power radios and peer-to-peer technologies.
Noam joined Qualcomm in 1989 as an engineer and member of the original CDMA team, where he was responsible for the reverse link software. He also contributed to the design and implementation of the first-generation base station ASICs (demodulator, decoder and modulator), the software associated with them, as well as the architecture and design of the entire Early Entry Base Station (EEBS). He was promoted to director in 1993 and was the system engineer for Qualcomm's cellular infrastructure product (Commercial Base Station) used around the world to this day. Just three years later, Noam was again promoted, this time to vice president, and served as the project engineer for the Commercial Base Station project. Noam lead the CR&D software group from 1999 to 2008 and contributed to virtually all of the projects undertaken by the division. During his nearly 20 years at Qualcomm, Noam has been granted more than 20 patents.
Before joining Qualcomm, Noam was an engineer at Rafael-Israel Armament Development Authority where he was responsible for maintaining and enhancing the telemetry ground station software.
Noam attended Technion - Israel Institute of Technology in Haifa, Israel where he earned a Bachelor of Science in Computer Engineering.