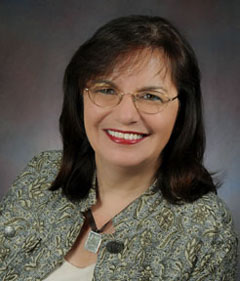 Nancy Truitt Pierce, the CEO and founder of Woods Creek Consulting Co., is an organizational effectiveness consultant providing services in the areas of strategic planning, executive team effectiveness, organizational assessment and design, and founder transitions. She specializes in high-impact companies that are knowledge-driven.
Before founding Woods Creek Consulting, Nancy was the managing principal of The Washington Firm Ltd. During her tenure from 1989-1996, the firm grew over 700% to become a recognized leader in providing organizational effectiveness and human resource services in the Puget Sound region. Some of the more notable clients she worked with included AT&T Wireless, Adobe Systems, and Autodesk.
Prior to joining The Washington Firm, Nancy was a principal with the Center for Leadership Development, working with hundreds of Fortune 500 executives. Some of the more notable clients she worked with included senior managers with Burlington Northern Railroad, Continental Can, and the Puget Sound Naval Shipyard.
Since founding Woods Creek Consulting, Nancy and her team have become recognized as the leaders in providing organizational effectiveness for fast-paced, knowledge-driven companies. Some of their more notable clients have included HomeGrocer.com, Data I/O, WildTangent, Corixa, Action Engine, Who's Calling, Corbis, and dozens of other companies. In addition, Nancy and her team have established peer-learning groups for executives including the Executive Peer Group, the CFO Roundtable, the Technology Executives Peer Group, and the Sales Executive Peer Group. Over 100 local leaders participate in these monthly learning forums.
Nancy recently finished a book called The Founder Factor, which explores the role of founders in starting and growing high-impact companies. Nancy also believes in contributing to the community and has volunteered in board roles for numerous nonprofit organizations over the years. She is currently chair of the board of trustees at Everett Community College and an outside director with Housing Hope.