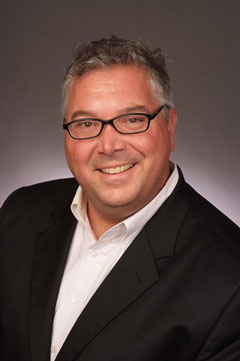 As chief commercial officer at Immersion [Nasdaq: IMMR], Craig Vachon is responsible for all corporate development activities, including strategic relationships and partnerships, joint venture opportunities, and mergers and acquisitions. Craig joined Immersion in 2008 and most recently led the Touch Business Unit.
Prior to Immersion, Craig held leadership positions at major mobile operators, as well as software, services, and technology licensing companies. Most recently, he was CEO and president of Varatouch Technology, an intellectual property components and software company focused on human input devices for handheld consumer electronics. Before Varatouch, he was CEO and chairman of Sirenic Inc., a mobile information access software company.
Earlier in his career, Craig was chief operating officer of Nextel International Japan, business development director of AT&T Wireless Services International, vice president of sales and marketing of Birla AT&T Communications in India, and director of new product development, marketing, and sales of AT&T Wireless Services (formerly McCaw Cellular). He holds a bachelor's degree in Communication and a master's degree in Business Communication, both from Emerson College.
Craig is an investor/BoD member of Krypton Products, Naked Lemon Limoncello, and T&D Communications Inc.; an investor/BoA member of Comvergix and AnchorFree; an investment partner at Vinum Capital (www.vinumcapital.com), a partner at Verve Investors, and chair at Live Life Large Charitable Trust.
For fun, Craig skis, plays in the ocean, collects old cars, and sculpts stone.