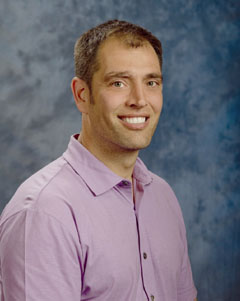 Erez Yarkoni is the Senior Vice President and Chief Information Officer for T-Mobile USA. He brings leadership developed during his 16 years career in IT. As the leader of the Enterprise IT (EIT) team, he is responsible for aligning and guiding the IT solutions, platforms and architecture to the business strategy.
Mr. Yarkoni joined T-Mobile in October 2007 and has since reinvented the software development organization to become a world class Systems Integrator shop with advanced capabilities in software development ranging from Business Support Systems and Software Oriented Architecture to eCommerce and software development for Windows Mobile, Blackberry and Android platforms.
Mr. Yarkoni has been an integral part of the industry throughout his career beginning as key part of developing the Amdocs ensemble platform that still supports six of the seven wireless carriers in North America to pioneering development efforts on top of the Android operating platform. Today, Mr. Yarkoni continues these efforts by driving cost out of the environment while aligning it to a major IT modernization program.
Prior to joining T-Mobile, Mr. Yarkoni served as VP and Client Business Executive at Amdocs. Inc â€" a leading software and product development shop in the communication space. In addition to his most recent role at Amdocs, Mr. Yarkoni was an Executive Director with Cingular Wireless (now AT&TWireless) and ran the Enterprise Services Development group and Application Architecture group, he was also the lead IT technologist for programs like the Cingular migration from TDMA to GSM, Local Number Portability and the Conversion of AT&T wireless subscribers into the Cingular systems. He holds a Bachelor of Arts in mathematics from Haifa University and an MBA from Southern Methodist University, Cox School of Business.