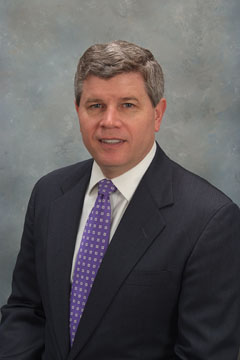 Douglas S. Tracy serves as vice president and chief information officer for Dana Holding Corporation. Prior to joining Dana in 2009, Doug served as the North American executive vice president of Information Technology (IT) and global chief technology officer for Rolls-Royce plc. He also held IT leadership roles at Pfizer Inc. and Federal Reserve Information Technology.
Prior to these positions, Doug served as a management consultant specializing in IT strategy for The Boston Consulting Group, Accenture, and PriceWaterhouseCoopers (PWC) Consulting. He began his career as a major in the United States Air Force, where his duties included a variety of key IT projects.
Doug earned a Bachelor of Science degree in Electrical Engineering from the United States Naval Academy and an MBA from the Fuqua School of Business at Duke University. He also earned a master's degree in Software Development and Management at the Rochester Institute of Technology.