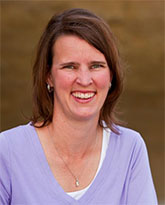 Sara Appleton-Knapp holds a Ph.D. in Cognitive Psychology and an MS in Marketing from UCLA. Her area of expertise is learning and memory, specifically investigating how the spacing of stimuli improves memory by introducing desirable difficulties. Sara has explored the underpinnings of the spacing effect in advertising and published her findings in the Journal of Consumer Research. She has presented her research at numerous refereed professional conferences in both the psychology and marketing disciplines. Her interest in student learning led her to explore the relationship between expectations and outcomes in student satisfaction, the results of which she published in the Journal of Marketing Education.
Sara taught for five years as a tenure-track professor at San Diego State University. While at SDSU, Sara taught consumer behavior and marketing of technology and served as a field study advisor. One of her field study projects, advising Pharmatek Inc., led her to write and publish a case study based on Pharmatek's marketing of one of its biotech products, which was published in the Journal of Research in Marketing and Entrepreneurship. Sara was also part of SDSU's Centre for Integrated Marketing, often appearing as an expert on KPBS radio news shows. While at UCLA, she taught upper division behavioral research methods and was a member of the Bjork Learning and Forgetting Lab.
Sara is the fundraising coordinator for the charity Casas de Luz, in which she and her family raise funds, collect building materials, and spend weekends helping build homes for working poor families in the Colonia Cumbres neighborhood of Tijuana. She has also helped the Solana Beach Foundation for Learning raise over $50,000 over the last four years.