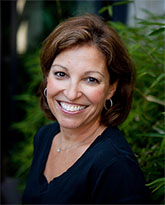 In 2015, Katie Abby began a second-act career as assistant dean for Corporate Outreach in the David Eccles School of Business at the University of Utah. With assistant dean Al Landon, Katie is building a world-class professional placement company in the business school. The program offers a unique partnering concept among global corporations, student talent, and the business school.
After graduating from the University of Utah in Nutrition and Food Science in 1984, Katie began her career as a nutritionist for the Utah State Health Department. Shortly thereafter, she found a more permanent home in the healthcare staffing industry, thriving as a physician recruiter for CHG Healthcare, then CompHealth.
Katie joined Mark Brouse and Clark Shaw to found VISTA Staffing Solutions in 1990. Serving first as COO and then as president, she played a key role in the development of the recruitment and credentials review processes that ensured only qualified physicians were recruited and placed. She also helped set the standard for assessing the quality of a match between a practice in need of help and a physician interested in work. She helped formalize these standards as a founding member of the National Association of Locum Tenens Organizations (NALTO), an industry organization established to create and enforce standards for ethics and good business practices in the physician staffing industry. She served a term as president of this association and on the board in many capacities, including chairing the Ethics and Arbitration committees.
At VISTA, Katie helped build a culture of wellness, making yoga, Pilates, resistance training classes, and massage therapy available at discounted rates for employees. Gym memberships were also underwritten for committed employees.
In 2007, VISTA was acquired by On Assignment, one of the largest healthcare, scientific, IT, and engineering staffing companies in the US. Katie joined the executive team at On Assignment, ultimately accepting the challenge of turning around a failing nurse travel division. As president of this unit, she doubled revenue in less than three years, and the business was subsequently acquired by a large national nursing-travel company.
Also in 2007, Katie was honored to be selected as one of "30 Women to Watch" by Utah Business magazine. The Women to Watch program recognizes female business owners or high-level executives who are dynamic professionals with demonstrated records of success within their fields and the community.
A proud mother of two amazing young men, Katie has spent the last two years assisting with the care of her oldest son, who is suffering from a rare genetic illness. Underwhelmed by the availability of quality home healthcare, Katie founded her own agency and recruited and hired competent, compassionate workers to assist in the care of her son. She is also a freelance consultant working with several fun and interesting businesses to improve processes and increase profitability. She is excited to transfer her experience and skill sets to new industries and to work with stimulating and talented people.
Katie, a self described gym rat, is addicted to endurance sports and is a veteran of 16 marathons (including completing the Boston Marathon). She is an avid triathlete, having completed more races than can be counted. She successfully finished the Wisconsin Ironman in 2007.