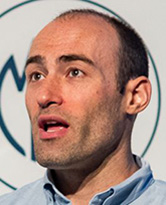 Joel Yarmon is the founder and managing director of Pipeline Capital Partners. On behalf of Pipeline Capital, Joel serves on the boards of Ranker, Inventables, Hippo, and Spiff, whose combined 2018 revenues exceed $90 million. Previous successes include isocket, Rentjuice, Vivu, Skyward, Socialtext (acquired by Bedford Funding), Twitch, Cruise, Identified, Socialcam, Tripping (acquired by Home2Go), Karmic Labs (acquired by Prepaid Technologies), TOA Technologies, Vizify (acquired by DailyPay), Alohar Mobile, and Meldium. Combined, these exits represent more than two billion dollars in value creation.
Prior to founding Pipeline Capital Partners, Joel built and led the seed-stage venture program at DFJ, Draper Associates, where he was one of the founding investors in companies such as Twitch, Cruise, and Bitcoin, which have returned hundreds of millions of dollars in profits to his Limited Partners. Joel began his career at the United States Senate in Washington, DC, where he served as technology director for the Senate Commerce Committee, advising senators on technology legislation and policy. Joel also co-founded an IT consulting startup, Iceware Technologies, where he specialized in wireless application infrastructure.
Joel has an MBA from Tulane University's Freeman School of Business and a BA from the University of Puget Sound, where he was captain of the NCAA Ski Team. He also studied at the US Naval War College in Washington, DC, and holds a Certificate in Joint Maritime Operations.
Joel is an avid weightlifter and cook. A frequent traveler, he skis a few dozen days per season.