Keith Blakely
CEO, NanoDynamics Inc.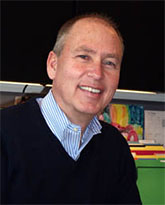 Keith Blakely, chairman and CEO of The InVentures Group, is a two-time winner of R&D Magazine's IR-100 award, holds multiple US patents, has appeared on CNBC's Squawk Box, has been profiled in Figaro magazine, and was named Business Leader of the Year by Small Times Magazine.
Keith is a serial entrepreneur who started his first company, Advanced Refractory Technologies Inc. (ART), at the age of 24. He served as ART's chairman, president, and CEO, overseeing its growth from a two-person operation to an enterprise with over 325 people, three international joint ventures, and three domestic facilities - in Buffalo, New York; Santa Clara, California; and Amesbury, Massachusetts. During his tenure, he established strategic and commercial relationships with General Motors, Motorola, Ericsson, Bekaert, Mitsubishi, Westinghouse, Siemens, McDermott International, United Defense, and many other major international corporations. The company was recognized as a worldwide leader in advanced materials and components when it was acquired by a subsidiary of Tyco International in June 2001.
In 2002, Keith started NanoDynamics Inc., a leader in the commercialization of nanomaterials and nanotechnology-enabled components and systems. He served as its CEO until 2009, raised over $60 million, and oversaw the development and launch of disruptive products for the energy, environmental, and infrastructure markets. He also established Epik Energy Solutions LLC, a $10 million joint venture with the venture arm of Shell Oil.
Keith now heads The InVentures Group Inc., a venture investment and strategic advisory firm focused on delivering technology assessments, strategic business planning, and technology commercialization assistance to organizations on a global basis. InVentures has brought expertise and capital to game-changing companies in water purification (R3 Fusion), natural resources (Li3 Energy, Renew Rare Earths), advanced materials (Ceno Technologies, Nuenz, Graphene Technologies), medical and biotechnology (Advanced Home Telehealth, Medical Acoustics, HealtheSignals), software and financial technology (CrowdBouncer), and others (OnCore Golf).
Keith is a native of western New York and a graduate of SUNY Buffalo.