Bright Simons
Coordinator of the mPedigree Network, IMANI-Ghana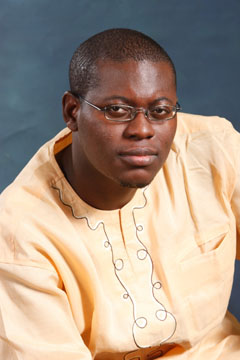 Bright B. Simons' interests are in technology, development, political economy, and how these phenomena intersect to create large-scale change. His work in these areas has been channeled through the mPedigree Network (www.mPedigree.Net), as well as through the public interest organisation IMANI (www.imanighana.org), a research institute ranked among the world's 20 most innovative think tanks by the United Nations University and the University of Pennsylvania.
Bright invented the mPedigree mobile phone anti-counterfeiting system, which is already contributing to the fight against counterfeit medicines, a cause of death for an estimated 2,000 people around the world daily.
Bright is an Ashoka Fellow, a TED Fellow, an Archbishop Tutu Fellow, an IYF Fellow, a Tech Museum Laureate, and a member of the Crans Montana Forum and the World Economic Forum's Global Agenda Councils, Risk Response Network, and Technology Pioneers communities. A Brain Trust member of the IMD's Evian Group, Bright is regularly consulted as a resource person by such organisations as the World Bank, the West African Health Organisation, the African Union, the United Nations, and the Commonwealth. In the course of these activities, he has addressed many of the Fortune 100 CEOs and been cited in such influential media as the Economist, the Wall Street Journal, Fast Company, the New York Times, the Guardian, the Financial Times, Asian Times, and the BBC, where he is a frequent commentator on the intersection between business trends and social affairs.