Sheryl Skolnick
SVP, CRT Capital Group LLC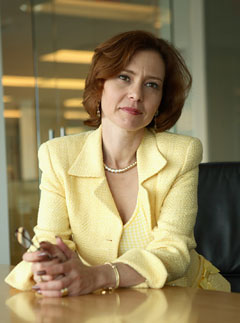 Sheryl Skolnick, Ph.D., first joined CRT in 2006 to provide equity and credit coverage of healthcare services companies and rejoined in 2010 after a short tenure at Pali Capital. With 22 years on Wall Street, Sheryl has been named the Wall Street Journal's "Best on the Street" twice (once each for stock picking and estimate accuracy) and has provided healthcare services investment research at Robertson Stephens and Fulcrum Global Partners, a top independent research boutique, among other sell- and buy-side firms.
Sheryl is recognized as an expert on hospitals and other healthcare providers, as well as the managed-care sector. She participated in financings for over 30 companies, both public and private. Prior to her Wall Street career, Sheryl was an economist for the Antitrust Division of the Department of Justice, where she participated in an inter-agency task force to develop a prescription drug reimbursement plan for the Medicaid program and for the Bureau of Labor Statistics.
Sheryl earned her Ph.D. in Economics from Washington University in St. Louis, where she was an Olin Fellow.