Scott Gardner
General Managerand EIC, Embedded Vision Alliance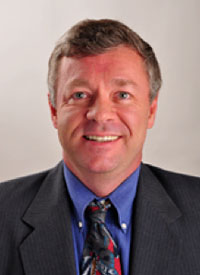 J. Scott Gardner is a senior analyst at The Linley Group and senior editor for Microprocessor Report. A 25-year veteran of the microprocessor industry, Scott's career spans the industry evolution from a components-driven business into the modern age of system-level solutions for mainstream, consumer-focused technology. Scott began his career as a designer of microprocessor-based systems, and the systems perspective proved to be valuable in technical, marketing, and executive management roles in the semiconductor industry, most notably during 10 years at Integrated Device Technology (IDT) and culminating with a three-year role as VP of Product Strategy for Intrinsity (acquired by Apple).
After several years in lead design roles for consumer and military systems, Scott joined IDT as a field applications engineer during an era of rapid microprocessor innovation. RISC microprocessors had just begun to challenge CISC in every product category from desktops to embedded, and the FAE role required collaboration with a broad range of customer design teams that faced technical challenges in switching to MIPS-based microprocessors. Key designs included companies such as Cisco, SGI, and Hewlett-Packard.
Ultimately securing hundreds of IDT-based designs, Scott moved into a role as worldwide FAE manager and then director of Systems Technology for a group that he co-founded to help improve semiconductor product definition. In this role, Scott helped drive IDT initiatives for Windows NT on MIPS, 3D graphics chips, and even x86 microprocessors (WinChip). For an analyst, IDT's high-stakes industry endeavors provided valuable experience and a lesson that technical leadership may be insufficient for success in the face of market forces that ultimately drive the industry.
Scott left IDT in 1999 to join 3DO as director of Software Engineering before returning to the semiconductor industry as VP of Marketing for nBand Communications (RISC vector processor for wireless). Scott relocated to Austin and joined Intrinsity as VP of Marketing, helping the company gain broad industry acclaim for its MIPS-based processors. (FastMath even won a Microprocessor Report award.) The exposure proved the viability of Intrinsity's design tools, but the company struggled to raise venture funding after 9/11. Scott became VP of Product Strategy and recommended that Intrinsity exit the product business to focus on design services and licensing, which ultimately led to the $121 million acquisition by Apple. The Intrinsity experience provided another valuable lesson for a technology analyst, since small companies face unique business challenges, especially those building microprocessor-based products with an architecture that requires specialized software and other ecosystem investments.
Scott has worked as a system architect and/or product strategist in several long-term consulting roles that span from low-power processors for automotive to high-speed processors for network equipment. As an independent analyst, he has written dozens of technical articles for design engineers and technology enthusiasts. Writing freelance articles for Microprocessor Report was one of the motivations that encouraged him to join The Linley Group as a fulltime analyst. Other publications include ARM IQ, PC/104 and SFF, Embedded Computing Design, RTC magazine, Boards and Solutions Magazine, and ExtremeTech. Scott earned an Electrical Engineering degree from the University of Kansas and an MBA from Santa Clara University.