Gary Rieschel
Founder and Managing Director, Qiming Venture Partners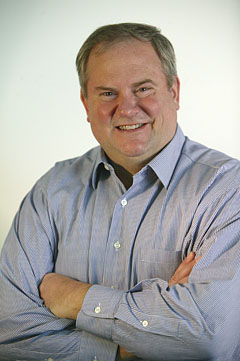 Gary Rieschel has over 25 years of operating and investing experience in the information technology and cleantech industries. He has been widely recognized as a leading venture capitalist in both the U.S. and China and is a founder of Qiming Venture Partners, a USD$500m fund focused on early-stage investments in China.
Prior to Qiming, Gary was the founder or lead investor in several major venture capital firms in the U.S. and China, including SOFTBANK Venture Capital, Mobias Venture Capital, SAIF Partners (China), and Ignition Partners (U.S.). Gary served on SOFTBANK's board of directors. He currently serves on the board of THQ, a Nasdaq-listed public company; and Bank of China Investment Management, a joint venture between Blackrock and the Bank of China.
Prior to being a venture capitalist, Gary held senior executive positions at Cisco Systems, Sequent Computer Systems, and Intel. Gary holds a BS from Reed College and an MBA from Harvard Business School. He and his family have lived in Shanghai since 2004.