Sheeraz Haji
CEO, Cleantech Group Inc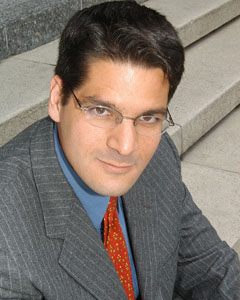 CEO of Cleantech Group, Sheeraz Haji is one of the world's most influential cleantech thought leaders and trusted advisors to global companies and executives. He engages directly with select clients, leads the firm's management team, and works with team heads to direct strategy in the firm's three key businesses: events, i3, and advisory.
A seasoned tech entrepreneur, Sheeraz served for eight years as co-founder and CEO of GetActive, a venture-backed, software-as-a-service CRM company. He led GetActive's merger with Convio, then served as Convio's president and built a combined company with 1,200 clients and 300 employees.
Previously, Sheeraz worked as a strategy consultant for McKinsey & Co.; an entrepreneur-in-residence for El Dorado Ventures; an operations executive for GMO, a global management investment firm; and a product manager for Digital Impact (acquired by Acxiom). Sheeraz launched his career as an environmental engineer with Environ International.
Sheeraz has Bachelor of Science and Master of Science degrees in Environmental Engineering from Brown University and Stanford University, respectively. He holds dual US and French citizenship.